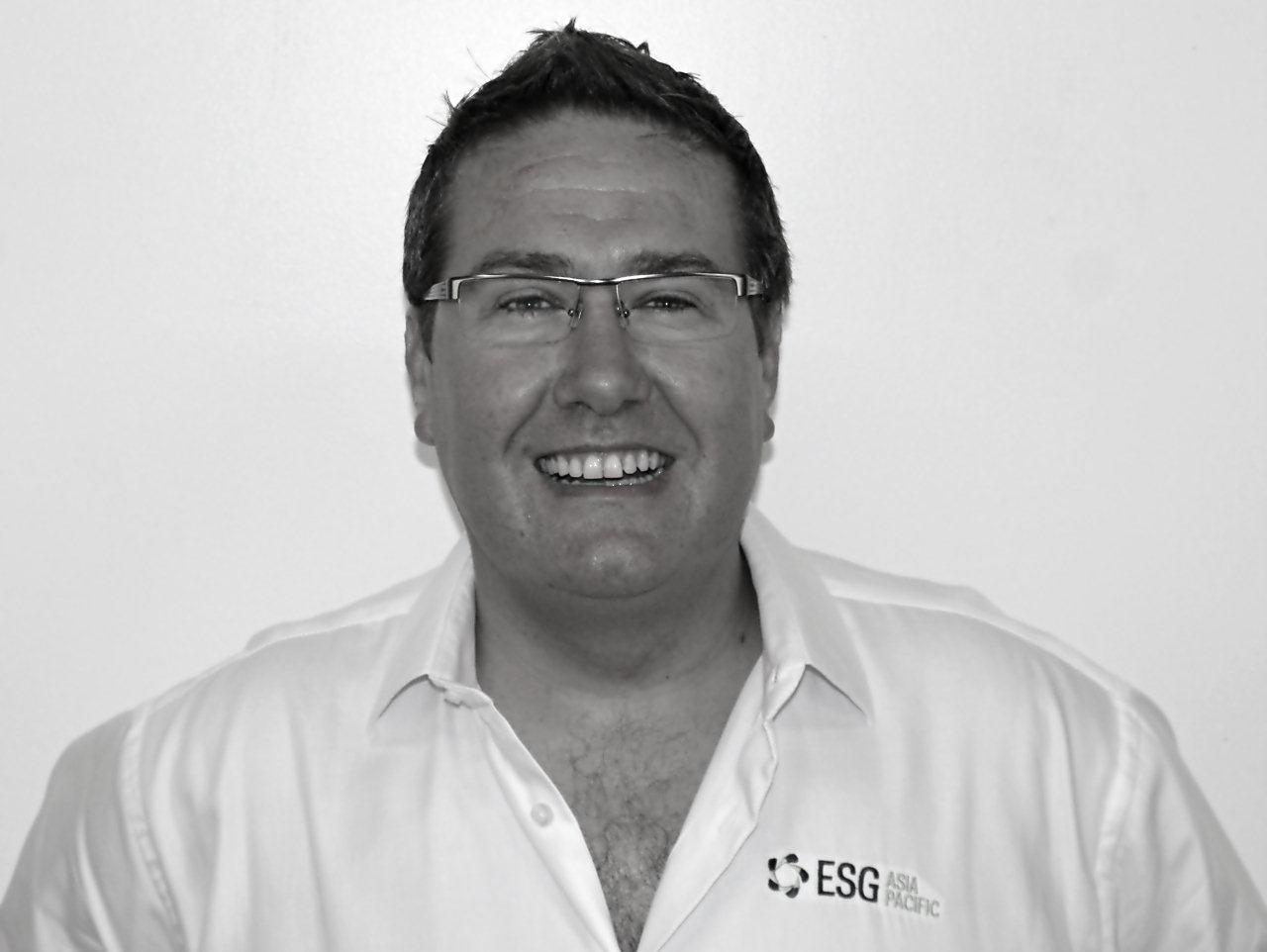 It's taken me a couple of weeks to sit down and write this blog, and I think one of the main reasons is that facing up to 25 years in the business must mean that I am officially old!
I certainly didn't feel very old or confident as a 16 year old turning up for an interview in 1989 in Lower Hutt, New Zealand. In fact, I think that 90% of the reason I was there was to keep my Mum happy. Having been told by the school guidance counsellor a year prior that it might be better for me to 'try a new learning environment' (code for "We don't want you here anymore"), Mum would strategically leave the 'Situations Vacant' column of the newspaper open for me to read every morning!
One day she saw an ad for a 'Trainee Sales Rep' position and told me to apply on the basis that I could probably talk my way out of an Iranian firing quad, so sales must have been the right path for me. Two interviews later (one which I had to take my Mum too – Oh the embarrassment) and I was hired as a fresh faced 16 year old with no idea, but definitely not short of an opinion! Fast forward 25 years and here I am living in Sydney having been appointed CEO of the ESG group 5 years ago…. And it's been an amazing ride!
Don't worry, I am not going to indulge you with a history lesson or anything like that. Although 1989 was a great year, George Bush Snr became US President, Ted Bundy was executed and Ford bought Jaguar. On the downside, Arsenal won the Premier League and we all had to witness the horrific events that took place at Tiananmen square.
What I will be doing in this blog though is sharing with you the best business advice I have received  during the first 25 years of my career. I have been lucky to have some unbelievable mentors and people to learn from over the years and there is no doubt that their advice helped shape my career and the path of ESG, particularly over the past 15 years.
Surround yourself with people more talented than yourself – Wayne Bennett
Like many young Leaders or Managers, I probably went through a period in my late 20s & early 30s when I thought I knew everything. But didn't Wayne Bennet bring me down to earth one night when we hired him to speak at one of our functions. Over dinner he proceeded to pick apart my well thought out questions (well, I thought they were) like he was dealing with a 12 year old schoolboy. So, when I introduced him as an after dinner speaker, my ego was well and truly on the floor and I think I was ready to take on some good advice. That night he described how even though he was the most successful coach in rugby league history, he knew nothing about injuries, very little about training and nutrition, and even less about travel. The point he was making is that every great leader should be smart and humble enough to recognise their own weaknesses and surround themselves with experts and people more qualified than themselves. I am sure Wayne wouldn't remember the night he gave me this advice but I sure remember the way he spoke and it made a real difference to the way we have shaped our leadership team.
Only do serious business with people that you would invite into your own home – Bob Halle
This is one of what I call 'Bobisms'.  Bob Halle was in charge of setting up world markets for GOJO when I was in my 20s. It always amazed me how much time he was prepared to spend sharing insights with me, a young guy living in NZ working for a smallish company while he was a big time US based VP looking after the whole world. Yet, we became good friends as well as business associates. I clearly remember Bob telling me one night at his house that whilst you could do transactional business with anyone, only do the serious business with people that you would invite into your own home. This really resonated with me. And even though we are now a reasonable sized business spanning Asia Pacific, I have always held this ideal very close and implemented it wherever I could. One look at our largest customers today will tell you that I took Bob at his word.
Choose one thing and try to be the very best at it – Matt Cave / Colin Salisbury
This one is very important and has been shared with me by two people whose opinion I value higher than most others – Matt Cave, CEO of VAVAVOOM (and passionate Man Utd Supporter for those who follow our Facebook battles) and Colin Salisbury, Founder and President of Global Volunteer Network. This message is one that has really shaped the last few years of our business development. As a medium sized company it's very difficult to be all things to all people, but you can find real strength in choosing one thing and trying to be the very best at it (see my blog on hotdogs here). Both Matt and Colin's businesses are excellent examples of this, so it's no surprise that they are both very successful in their chosen field. At ESG we are trying to emulate this in the markets we choose to participate in.
Be inclusive not exclusive; embrace peoples' strengths rather than focussing on their           weaknesses – Eddie Bocchino
Ed is going to be very surprised to be on my list but he recently taught me one of the most valuable business lessons I have ever learned. You can get so caught up in your own view of the world that you can forget that other people see things differently. The upshot of this is that it's easy to get frustrated when people don't want to see things the way you want them (particularly customers!) and this can lead to negative feelings like resentment. Every person (and customer) is different and they will undoubtedly have strengths and weaknesses. You will always get further by embracing their strengths and putting aside their weaknesses than by trying to change them into exactly what you want. Ed's other golden moment was when he told me one morning that we would always get further as an organisation by being 'inclusive' rather than 'exclusive' – finding a way to participate with your customers is always more preferable than trying to put them into a box that suits your own needs.
Have a clear vision and share it with your team – Matt Urmanski / Eric Leines
I have the privilege of listening to these two gentlemen when I attend the Wausau Paper National Sales Meeting in the US each year. These two guys, both about my age, run a $400M public company and they never cease to inspire me every year. For many years we didn't necessarily share our vision with everyone and I now see this as a mistake. There is real power in sharing your vision, purpose and dreams with your team and customers, and Matt and Eric do this brilliantly. This first struck me a few years ago at the meeting they had in Nashville and ever since then I have made sure that everyone that works for us or does serious business with us knows exactly what we are trying to achieve in the world!
Every business should make a difference in the world – Sir Richard Branson
Ok, so I haven't actually met Sir Richard yet (one of my ambitions is to get an invite to Necker Island) but his passion for business helping make a difference in the world has been a massive influence in the way I see the world. If you haven't read his book 'Screw Business As Usual', I suggest that you do, as I did a few years ago on holiday in Fiji. I struggle to relax at the best of times and I was slowly getting inspired every time I turned the page lying next to the pool. Between Sir Richard, Malcolm Sime and Colin Salisbury, they have made me realise that making money is great and getting returns to the shareholders is important, but if you can do this in a way that is making a difference in the world then there is no better way to run your business.
Decide who you are and be that thing – play with a straight bat and let your integrity speak            for itself – Malcolm Sime
There is a reason that I left this guy until last. For the past 25 years he has been a boss, a mentor and a friend. If he hadn't picked me out of a group interview 25 years ago, I just might have ended up facing that Iranian firing squad! Seriously though, Malcolm has provided me with some amazing advice, but one of the two things that stands out for me is always be yourself in business, there is no point in trying to be something you are not; it's not possible to get away with trying to be one thing to your customers and another to your staff. The second thing is always play with a straight bat as once you lose your integrity there is not much left. I know this doesn't do what Malcolm has shared with me over the years justice but these are the two important values that I try and share with the younger members of our ESG team!
So there you have it, I hope you have read this far and enjoyed my small insight into what I have managed to learn with ESG over the past 25 years.
I feel lucky in that I love what I do and I am extremely proud to lead such a progressive organisation and wonderful group of people.
John